Los Funcionarios De La Pulsera/El Dedo Indicador
star_border
Receive 3 Loyalty Points
when buying this product, converting to 0,03 GBP to be used on future orders.
sentiment_dissatisfied
Uh oh, that option has proven popular!
Drop us your email address and we will let you know when it's back stock!
You have successfully subscribed to this product
local_shipping
Order before 2pm today and receive your order on 08/12/2021*
see delivery tab below for more details
También podría gustarle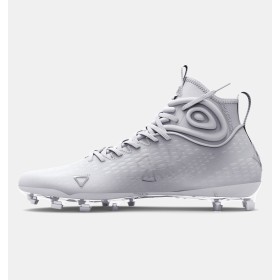 Absorbente, cómodo construcción. 5 1/4"de largo
Banda elástica tiene cierre de gancho y bucle para un ajuste ajustable alrededor de la muñeca. Una talla para todos.
Ficha técnica
Department

Equipment
Shop now, pay with Klarna.
We are offering 2 pay later options via Klarna which will be automatically available at checkout!
Pay In 3
Three equal payments are automatically collected every 30 days from your debit or credit card. You get all the "closure" of a full upfront payment, but with the cash-flow benefits of spreading the cost. The total amount charged to your card is no greater than if you simply paid for the entire purchase up front (provided the agreed payment schedule is followed).
Pay later in 30 days
Once your order is confirmed, you'll receive an email with payment instructions within two days from Klarna. You'll then have 30 days to try on your order and only pay when you're happy.
Who are Klarna?
Klarna are the provider of smooth payment services to more than 100,000 online stores. Over 60 million consumers worldwide have trusted Klarna to securely handle their payments.
Am I eligible / Will I be accepted?
You must be at least 18. You must be a UK resident to use Klarna. Whilst these options are widely promoted, they are subject to your financial circumstances. When choosing Pay later, our soft-search assessment will not affect your credit rating. 
Manage my Klarna account
You can review your orders anytime by logging in to www.klarna.com. If you need further assistance, visit Klarna's customer service.
Remember to make payments on time. Not doing so could harm your credit rating.
Delivery Options
local_shipping

Standard Delivery

for delivery between 10/12/2021 and 13/12/2021
local_shipping

Next Business Day Tracked

for delivery on 08/12/2021
local_shipping

Saturday Delivery Tracked

for delivery on 11/12/2021
For more information on our Delivery Options
view delivery options
Productos recomendados

Producto disponible con diferentes opciones

Últimas unidades en stock

Últimas unidades en stock

Producto disponible con diferentes opciones

Últimas unidades en stock

Últimas unidades en stock

Últimas unidades en stock
check_circle Why buy from Football America UK?
Le garantizamos una entrega rápida a Francia desde tan solo € 19.95. Los gastos de envío se calculan en el momento de salida.

Easy 30 days refund or exchange policy. *Product & packaging should be unworn, as new and all tags still attached.

Spread the cost with our 0% Finance options on orders over £350.00. *UK Customers only, terms apply.